Suit making options
A variety of components and finishes serve to enhance your BKS garment, whether they provide function such as the aluminium and polyurethane Protector Caps (fitted to shoulders, elbows and knees) or just to enhance the visual appeal such as BKS branding or the exquisitely elaborate Laser Etching of leather looking like a 'tattoo' effect. A vast choice is presented during design consultation and Brian Sansom will guide you through them all.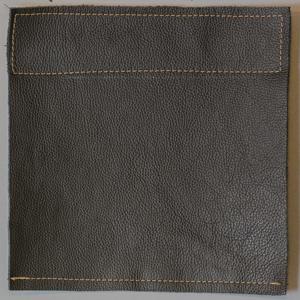 Perhaps the most important selection for your suit is the type of leather.
BKS has been using finest Brazilian cowhide at 1.3mm/1.4mm for over 20 years and all from the same tanneries. Trusted for its consistent performance when faced with sliding on tarmac, the abrasion and burst strength has proven itself over and over again. Thick but flexible and soft, the majority of colours offered are in this hide. It has a visual appearance that shows a fine corrected grain and is consistent in surface finish. This leather is used at the price point our suit designs show on...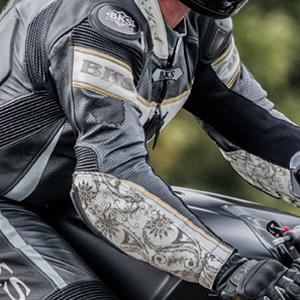 Adding to the world leading standards of a BKS Leather suit with visual enhancements that make your suit truly unique.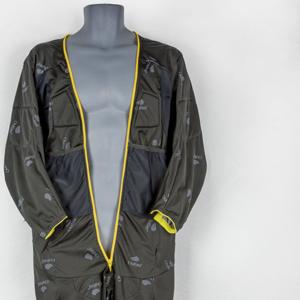 Such is the bespoke service with BKS suits, it will come as no surprise that we will offer a huge range of specification options that go beyond the basic suit and its many functional features such as stretch panels, speed humps, collar options, pockets, vented leather and graphics….amongst many more.
Lining options are very important and they will determine how much further your BKS suit can go towards helping deal with the climate, wherever in the World you are and whichever season you find yourself in.
All BKS suits come lined with an airtex mesh as standard which zips out...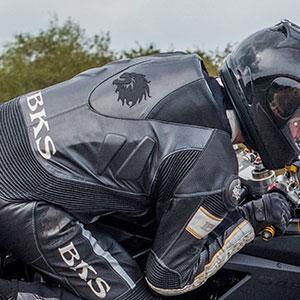 The styling details of each suit can be altered to make your BKS Leather suit perfect.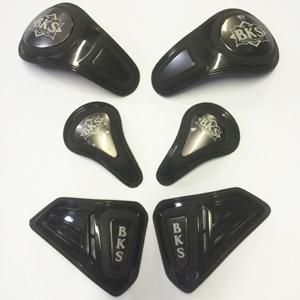 So that you feel 100% safe in our suits, we offer a range of additional armour and protection options. These add an additional styling flair to your suit whilst providing extra protection should you ever come off.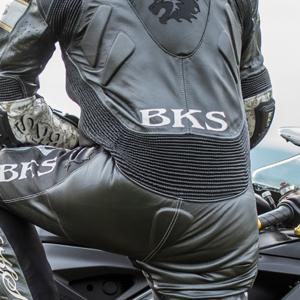 BKS Leather comfort panels make the difference when riding for long periods.