This guide is for the Tech-Air Race Vest ONLY.
This guide is for Windows 10 only - Frazer is working on a mac workaround, please contact us if you need any help or if this would be of interest to you.

We hope this guide is easy to follow and allows you to get the most out of your vest. We know that playing around with firmware can be daunting, that's why we offer an over the phone service to walk you through it. Please phone our resident Tech-Air specialist, Frazer, on 07805001943 or send us an email on [email protected] and we'll help you out.
What you'll need:
Windows 10 PC or laptop - signed into an administrator-level account (if you can install programs, you're in the right account, if you can't you'll need to contact your IT dept)
Micro USB to USB A cable - the one that came with your vest is fine
Your Race Vest, and about 30-45 minutes.
Let's get started.
Firstly we'll ensure the driver for the vest is installed on the PC, plug the vest into the PC without witching the vest on and windows will install the driver in the background.
Now let's download the relevant resources we need.
The Customer software - please see our article on how to do this here
The latest Race Firmware here (If you're using the vest on the track click this one)
Or
The latest Street Firmware here (If you're using the vest on the road click this one)
Check where these are downloading into - by default it'll be your Downloads folder.
This guide is the same whether you are upgrading the firmware or want to change the operating mode (e.g. from street to track). The links above are maintained at the latest versions available and we recommend downloading from here rather than the Alpinestars portal, this is due to the ability to download older firmware which is not compatible with the newer versions and can cause confusion.
Run the tech air connect software, (If you've just finished the installation process it should be already running) and click on the US/UK flag to set the language to English.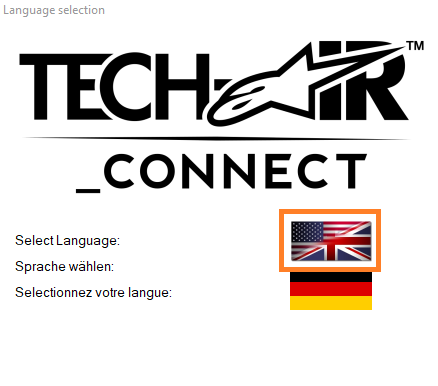 This will take you through to the overview page of the software, please click the "advanced" tab at the top: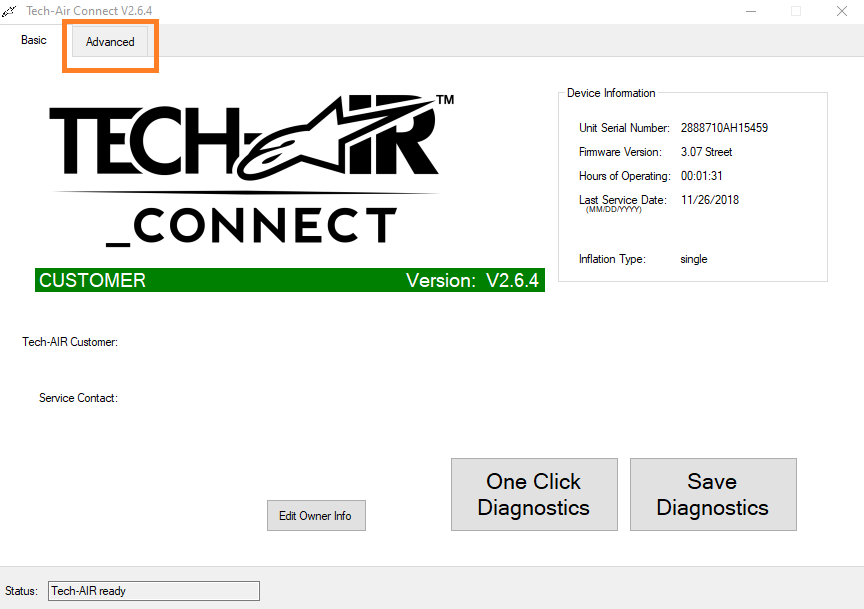 Click the "Firmware Upgrade" button – DO NOT UNPLUG THE VEST DURING THIS PROCESS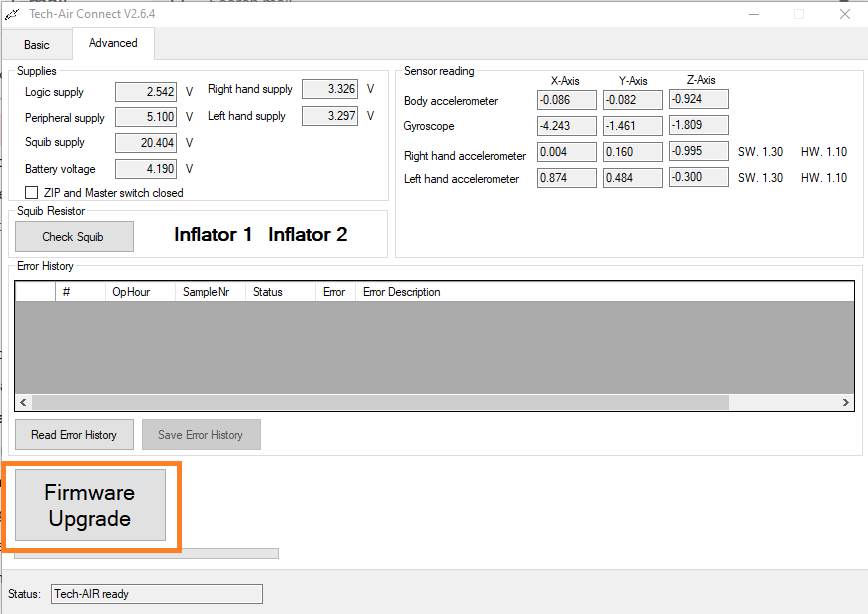 Click "okay " on the popup prompt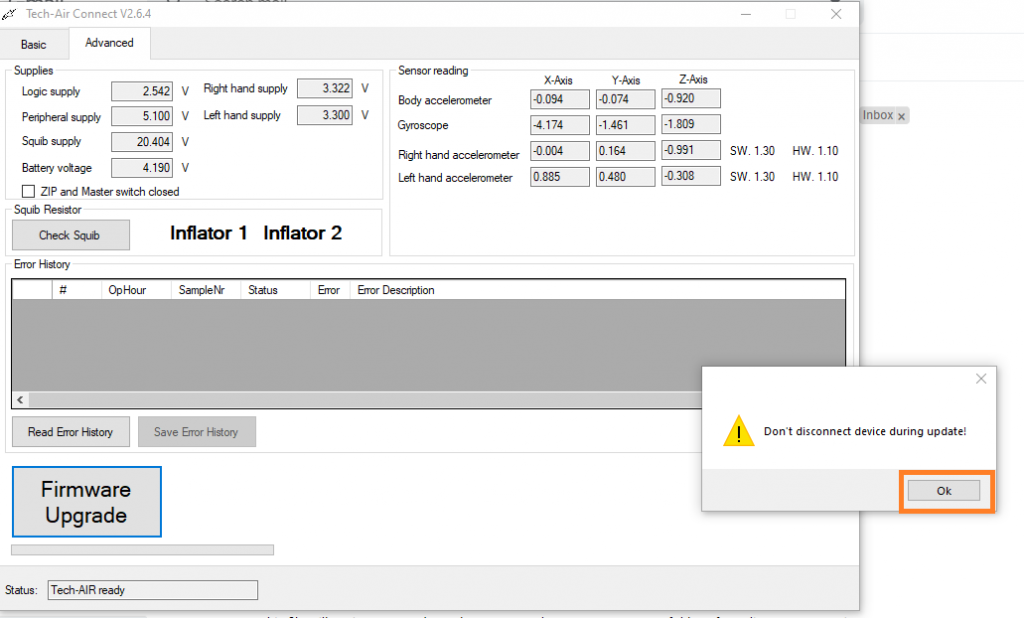 Select the Race or Street firmware file we downloaded earlier and click okay: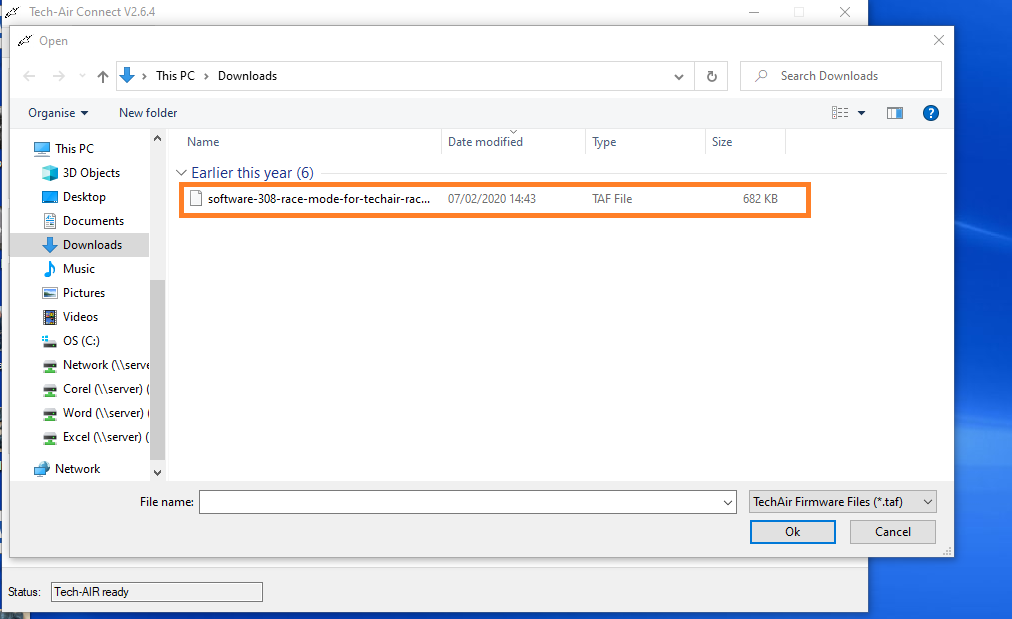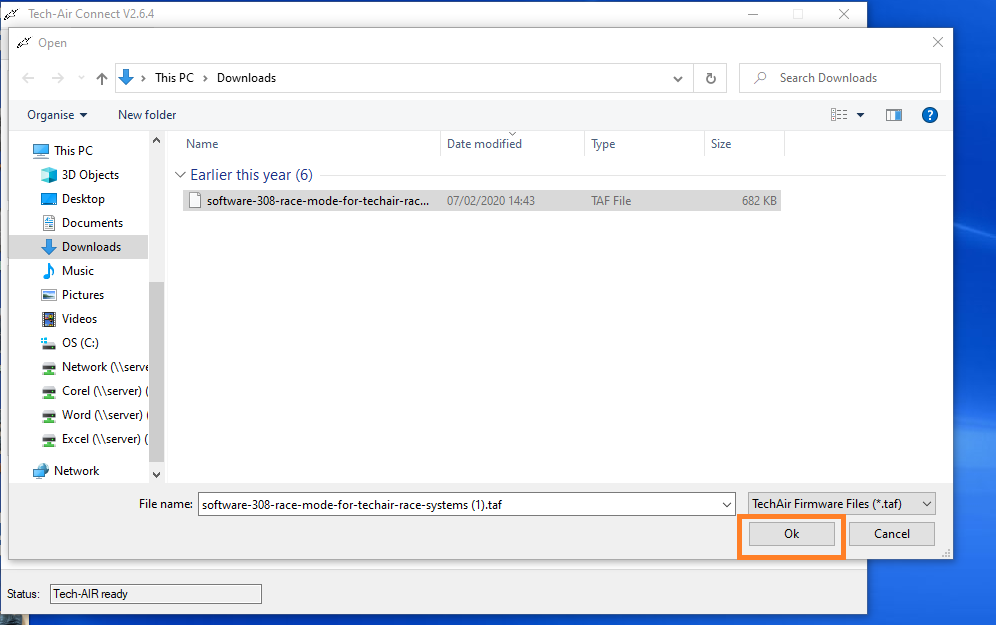 Click "okay" to confirm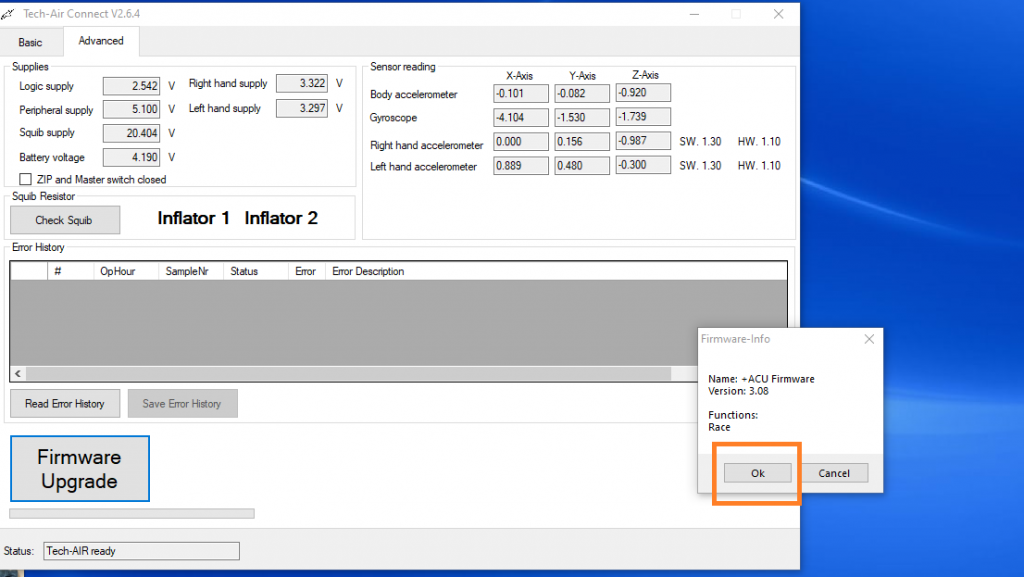 Allow the software to finish flashing the firmware – this could take 5-10 minutes – DO NOT UNPLUG THE VEST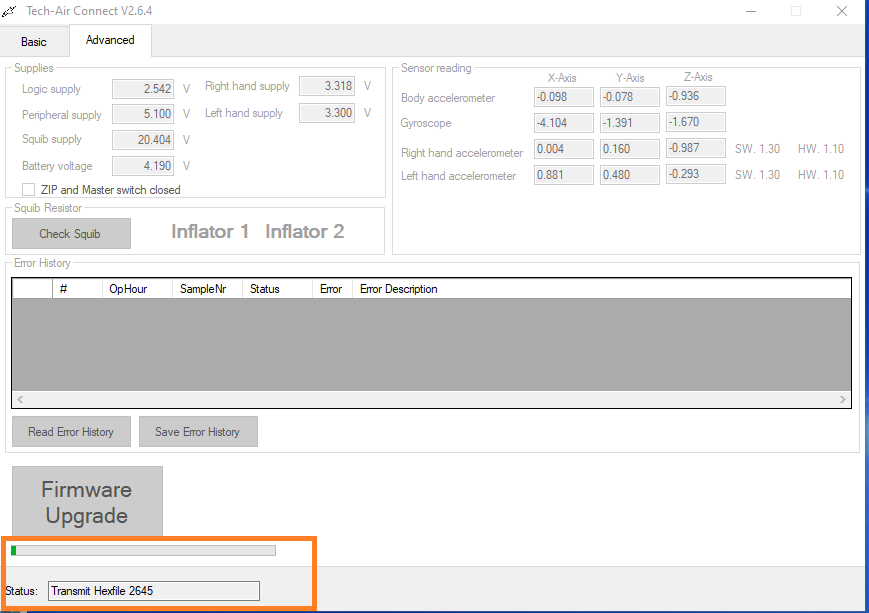 Once this is complete click "okay" to restart the tech-air connect software