Your race vest has built in error detection, this is portrayed through the red LED on the sleeve as soon as you turn the vest on.
DO NOT USE THE VEST WHILST THE RED LED IS FLASHING - PLEASE CONTACT US FOR HELP.
The number of times the red LED flashes indicates the error on the vest, for example a critical battery (place the vest on charge), a sensor not being detected properly, or the squib not being detected correctly.
Use the table below to see what you error light means: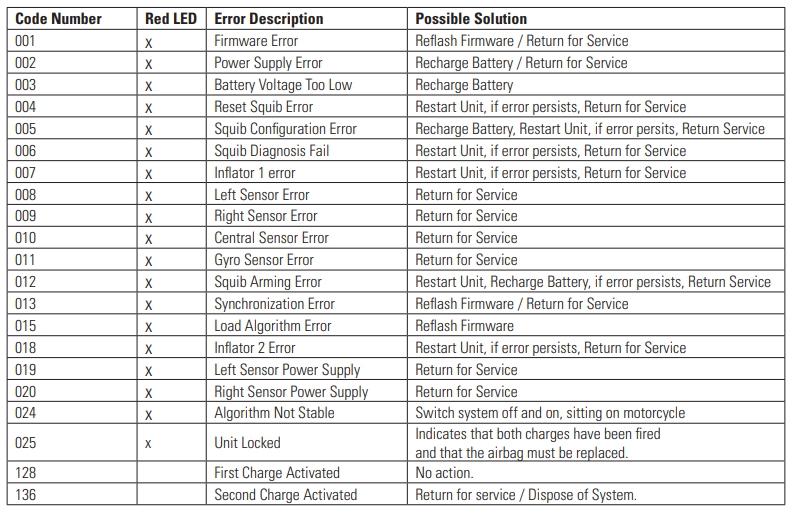 This table was taken from the race vest user manual v1.6 page 27