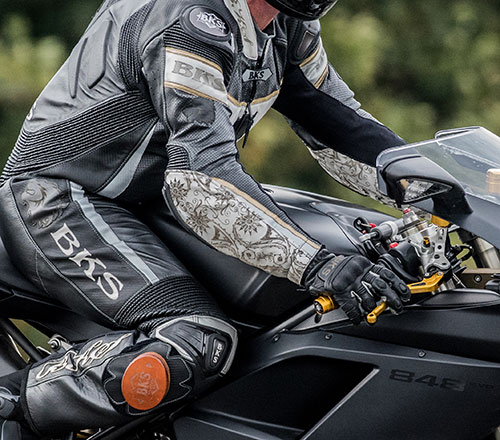 BKS (Made to Measure) Ltd was founded by Brian Keith Sansom in 1986.
We provide bespoke leather one and two piece suits, jackets and trousers to all motorcycle riders who prefer extreme performance kit with the tailor made service. In 1994 BKS became the very 1st company ever to get CE Approval for the entire garment.
Chosen by serious race, sport and touring riders as well as virtually all of the UK Police and Emergency Services. A range of accessories including: back and limb protectors; gloves; base layers; technical linings; leather care and a full leather suit repair and alteration service also exists.
Our Mission
To provide the ultimate suits...
Never compromising quality, safety, protection, styling or comfort...
Our suits offer an unrivalled combination of master craftsmanship and tailoring...
Via computer assisted design and a desire to build the best suits on Earth.