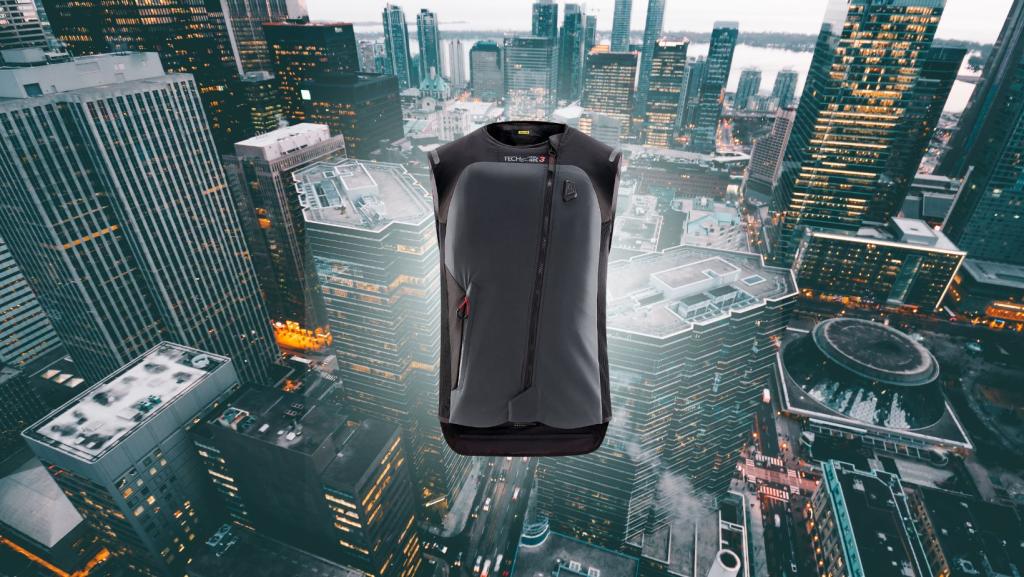 Alpinestars' lightest autonomous Airbag System, Tech-Air® 3 is designed to be worn over or under the motorcycle jacket, as the effective and practical choice for touring riders, urban city commuters and light off-road adventure riders.
 Alpinestars' crash detection triggering algorithm has been developed and refined with millions of kilometers of riding data and thousands of crashes, allowing the System to accurately assess when to deploy the airbag ahead of an impact or other dangerous situation like a lowside or highside crash. In the event that Tech-Air® 3 detects the start of a crash, the System will inflate the protective airbag in 50 milliseconds. In the event of a direct impact of the motorcycle with another vehicle or obstacle, the Tech-Air® 3 System, is effective for the "first impact*," which means that the System inflates before hitting the vehicle or obstacle against which the motorcycle will have the direct impact. The "first impact" test was performed in accordance with Dolomiticert Protocol where the airbag was tested within a speed range of 25 to 63 km/h. For more information on the envelope of protection, see the Tech-Air® 3 User Manual.
Featuring a water resistant main chassis and a waterproof ECU and electronics, the slim, self-contained system can also be worn under a motorcycle jacket, including an Alpinestars' Tech-Air® Ready jacket, or any leather or textile jacket, providing that the jacket has sufficient space to accommodate the inflation of the airbag.Tech-Air® 3 will allow riders to enjoy the daily commute even more, knowing they're protected.