As well as the magnetic tabs on the front of the vest, the race vest also has a master switch located on the back of the vest.
Shown in the image below, the switch is located above the usb charging port and below the Alpinestars logo.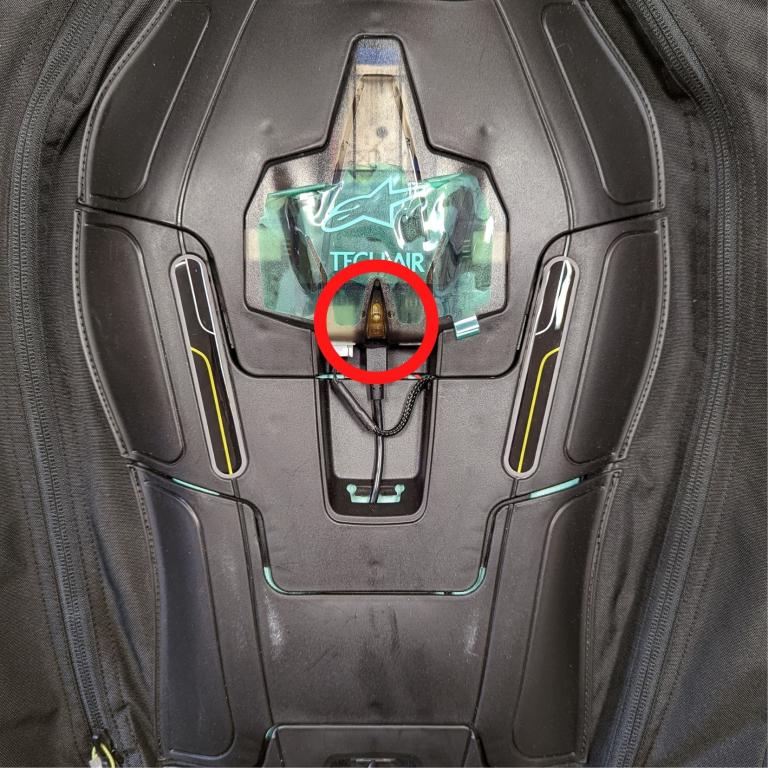 With the switch in the down position, the vest is OFF and will not work even with the velcro tabs closed. This is recommended when shipping or travelling with the vest.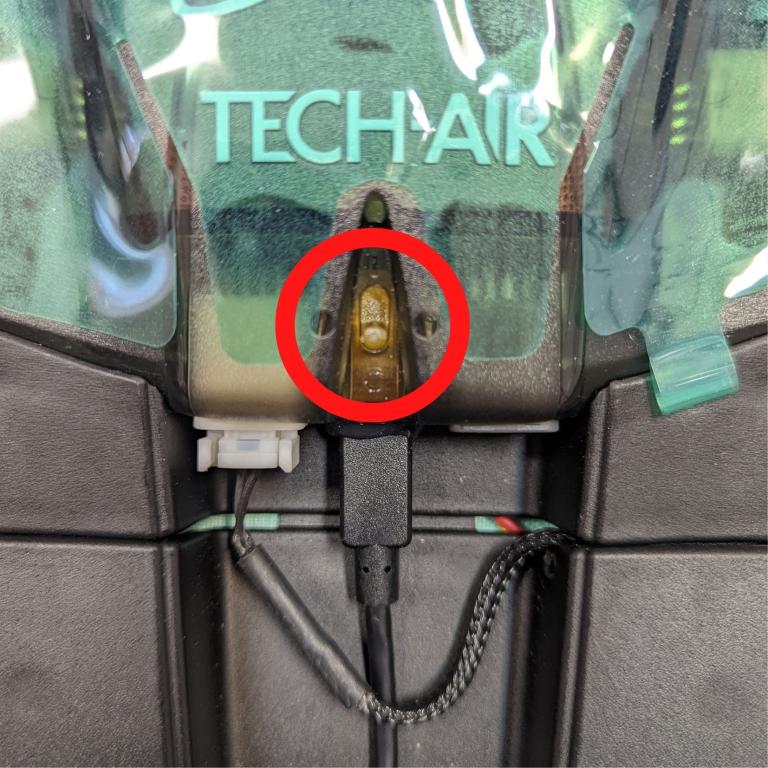 With the switch up, the vest is now ON and will fully activate when the velcro tabs are connected.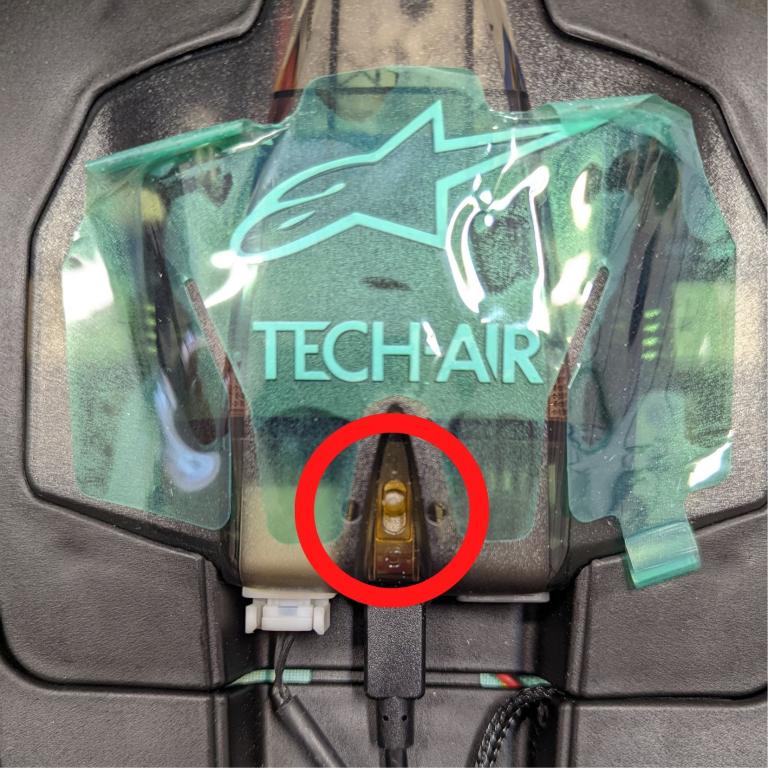 We can now close the velcro tabs and the LEDs will switch on.