*Originally sent as the July 10th Newsletter - all information was correct at that date - Please sign up here if you wish to receive amazing offers before anyone else
Summer Promotions
July Only
Let's face it…most people have seen a difficult time in some shape or form over the last few months. We are all in this together, which has been said a hundred times over….but what we are offering here is only going to happen once, especially on those items where only one exists.
Have a glance through some of the selected items here but do please go to our online shop too and see all that's on offer and available.
BKS loves to create beautiful display suits for the studio at Exmouth to help inspire selection during your visit and design consultation. From time to time we need to make room for incoming product and to add a little incentive we feel some financial encouragement is required. Here is one such example among many… 
Suits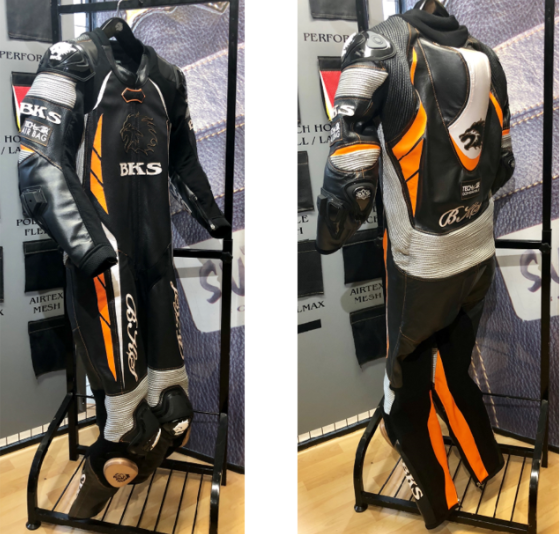 BKS 1000RX Tech-Air one piece suit (…including the Techair Race Vest)
£2800

Would cost over £4600 - made to measure in MotoGP 'spec' Kangaroo hides
Will fit a gentlemen around 5ft 8″ – 5ft 10″ tall.  
Between 11 -- 12 stone .... 34″ waist and 40" to 42″ chest.
Cafe Racer Jackets
over 30% off!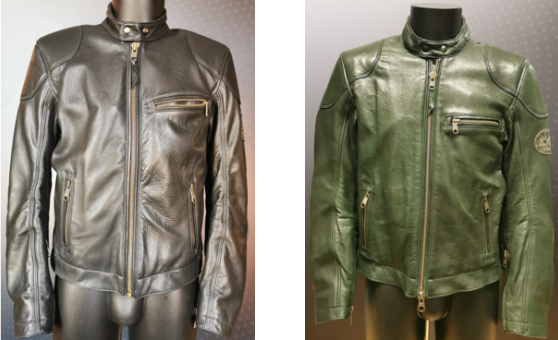 There are
15 of these on display in different colours and sizes
Various prices -  starting from 
£799
Luxuriously made off the peg (normally 
£1299
) or made to measure (
£1599
).
Classic styled old school Café jackets fitted with D3O armour throughout. We are offering everything in stock at substantially reduced prices as they are just too nice to sit around looking pretty and all deserve a good home.
Trousers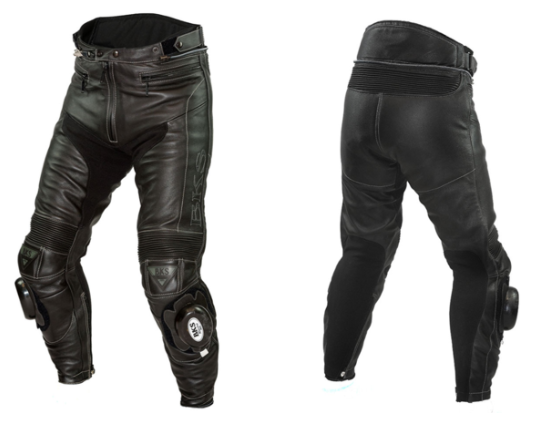 We have just a few of these on display in black only (sizes 30/32/34/36)  £499.99

BKS Sport Trousers are the same as worn by UK Police - minus the sliders!
Made to measure would cost you between £800 - £1000 per pair  
(All sizes in 30" leg length only)
Gloves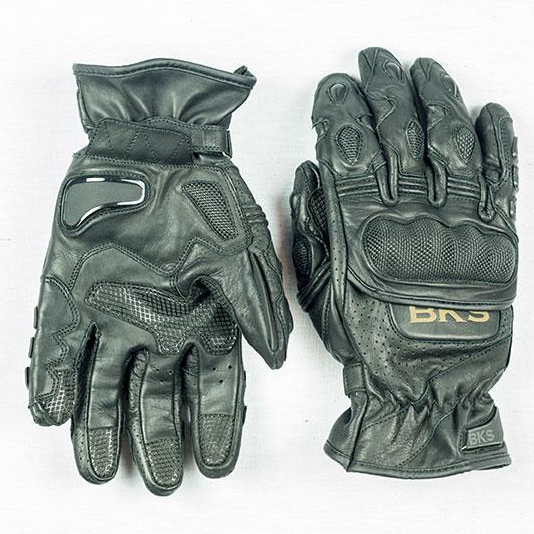 Normally  £129.99
Grab yourself one of the last few pairs from a previous season's model   
 
Just £89.00

BKS has been supplying UK Police since 1986 and with gloves since 2014.
Everything we do is incredibly well engineered and thought out to perfection. This glove has re-appeared each year with small improvements & every version has been made with lots of reinforcement and protected seams everywhere.

You ain't getting through to skin easily on this piece of kit!
Armour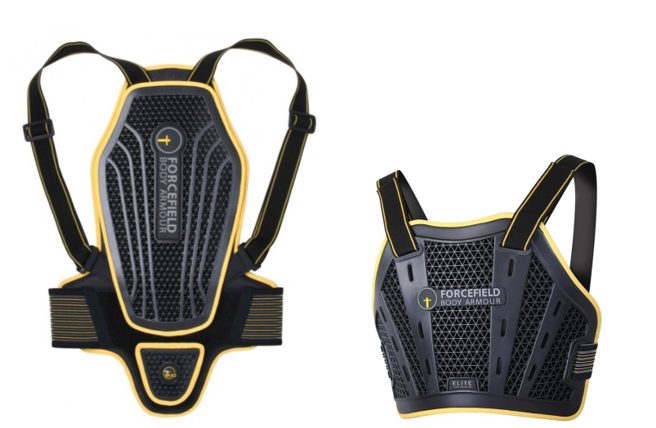 Level 2 Race Back (Normally £119.99) offer price - £80
Level 2 Chest with straps (Normally £59.99) offer price - £40

Airbag technology might certainly be the latest innovation in body protection but many of you will still choose the traditional items with some of your current gear, especially given that internally fitted kit such as the state of the art Techair requires your garments to have extra room. Take advantage of our available but limited stock of top of the range Forcefield Back and Chest protectors at attractively discounted prices whilst we have them.
Accessories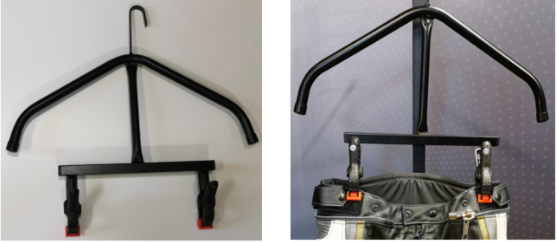 Hangs the trousers separately within the same hanger – brilliant!   £15.00

Coat hangers have always been challenged by the weight and substance of a BKS suit – could this be the perfect solution for your Two Piece?
Alpinestars Tech-Air 

Race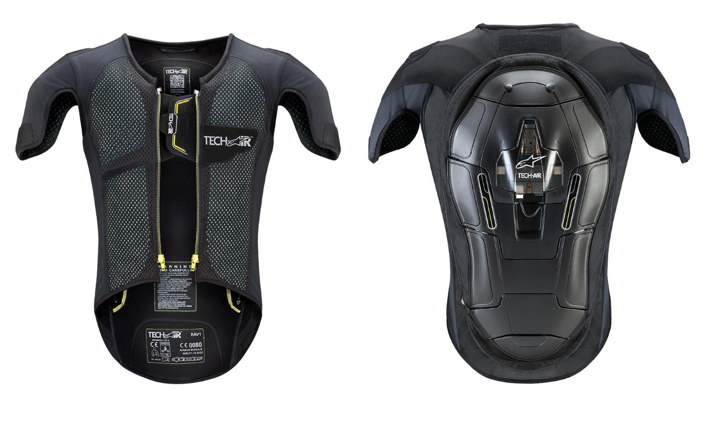 Techair Race. Save up to £189.00

The Flagship airbag vest from Alpinestars and a UK exclusive through BKS for fitting to a made to measure suit. Unless you fit Alpinestar off the peg suits, BKS is the only UK soil based option to provide you with the this state of the art airbag system that will be fitted inside your bespoke suit – one or two piece.

Our promotion this month is for orders placed for a Techair fitted BKS suit and secured with our standard deposit (£850) – we will give you the first warranty service – Free of Charge and £100 towards the cost of the suit itself. 

The service would normally cost £89.99 so in total we are offering you £189.99 towards the cost of your Techair fitted BKS order.

Alternatively if you just buy a Techair Race system only in July
...we will still offer the standard 1st service FREE
Version 5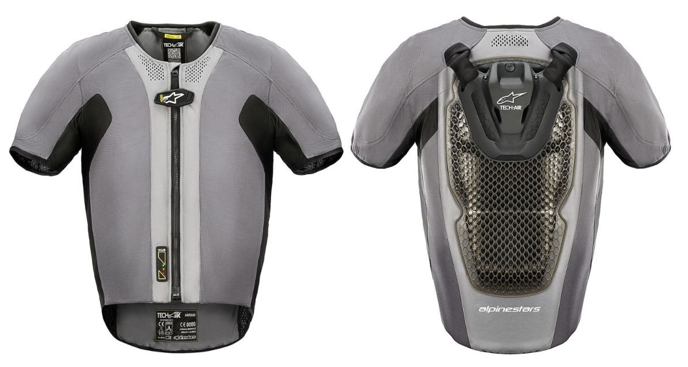 Techair 5 – Save £89.99

Introduced last month – the Worlds most protective wearable airbag vest.
The same coverage as the Flagship race version, Techair 5 has a slimmer profile and needs NO connection to your garment. The main provision is operating space under your jacket, regardless of brand or material, although your outer jacket must offer some abrasion resistance (as the vest does not). A 40mm gap throughout the circumference of your 'garment of choice' will allow for the correct functionality. The offer this month means buy one from BKS in July and we will provide your first 'standard' service…. Free of Charge
That's it for now.

For any of these offers please quote BKSJULY20 in your correspondence or check our online shop for further details. If you are interested in any other services from BKS, don't forget we offer a full repair and alteration service
to all suits, jackets and trousers.

We look forward to hearing form you soon.